Stormpromax offers a wide variety of Industry Applications to solve your specific requirements pertaining to stormwater compliance tracking.
In addition we offer solutions for the field, where no internet connectivity is available, Fieldpro is our portable solution.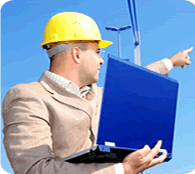 Take all of your valuable information with you; documents, photographs, permits and other necessary information.

No matter what industry you are in, Stormpromax has a solution.
We provide you and your organization with peace of mind knowing you're ahead of the competition when it comes to compliance risks.
A few examples of industries that Stormpromax supports:
BMP Inspectors & Installers
Engineers
Consent Decree compliance
Tenant Airport Compliance


Product Highlights
A brief overview of the many enhanced features
Comparison Chart
Which product solution fits your requirements

Custom Solutions
Overview of a variety of customized services to offer

F.A.Q.
Frequently Asked Questions
click here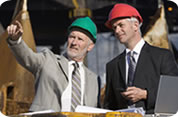 Commercial Development
Commercial construction incorporates an array of disciplines and project types including roadway, pipeline, telecommunication, commercial buildings and more.  The Stormpromax solutions provide automated compliance tracking functions, in real time, as well as a historical overview of all inspection activity for any site.  A greener solution than natural resources.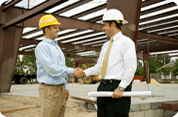 The Home Building Industry
Homebuilders face many challenges including a fluctuating market, timelines, client expectations and cost. The Stormpromax system tracks compliance down to the individual lot level using our "lots wizard" function creating a more comprehensive inspection report for the environmental agencies.

Oil, Gas & Energy Operators
As Federal and state NPDES guidelines in the oil, gas and energy industries become more challenging it is paramount to remain in compliance.  Stormpromax, Inc. provides a solution to maximize your compliance efforts while minimizing the time and expenditure involved.