Stormpromax, Inc. understands the value of strong business relationships.
We will do everything we can to exceed your expectations on all levels. It is our primary objective to provide elite customer service and unparalleled support for all of our clients.

Agency Compliance can be a challenging task
.
Our staff recognizes that agency compliance can be a challenging task. We are available to assist and consult with you through the process. In the best interests of our environment and your organization, we have created quick links to a selection of helpful resources as references.

The Stormpromax support team is standing by for you.
We offer a variety of phone and email support options through our online ticketing system.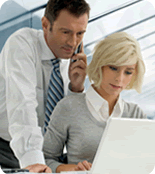 Our programmers & technical specialists are standing by.
The Stormpromax solutions offer a variety of technical support and customer support to meet your needs. View our solution comparison chart for details.
click here

Technical Support
Stormpromax offers both phone support and email support through our online ticketing system.  Both Stormpro and our enterprise version, Stormpromax, offer technical support.  The Stormpro solution offers technical support during normal business hours (8am – 5pm EST), while our enterprise solution, Stormpromax, offers 24/7 customer support. 
Training Services
Our goal is to make the transition to our software as smooth and seamless as possible. Stormpromax, Inc. provides initial training and set-up to expedite the process of incorporating and utilizing the Stormpromax solutions. This training is designed for both administrators and users. Additional training, whether on-site or remotely, is also available.
Custom Programming
The advanced team of programmers and technicians at Stormpromax, Inc. is available to provide custom solutions to your unique needs. The Stormpromax solution is built on a platform designed to be flexible to incorporate the diversified needs and requests of our clients. Simply let us know what data you need collected, what reports you need, or how you want the report to look and our team will customize the solution specifically for you. The technical experts at Stormpromax, Inc. are also available to provide custom programming outside the Stormpromax solutions. Call our technical programming team to discuss your needs.